About Claypaky
When a vision takes shape, we turn it into a spark of innovation. Since Pasquale Quadri founded the company in 1976, we have changed the world of entertainment lighting several times - with the unprecedented solutions, amazing effects, outstanding features and incredible versatility of our fixtures.
Mission & Vision
To be the partner of choice for the professional entertainment industry.
To create best in class lighting equipment and services driven by customer satisfaction and passion for innovation.
We believe sustainability is fundamental to our products and operations.
We value diversity and the empowerment of people's talents.
Explore the Claypaky way
Claypaky Way: three, two, one… action!
Watch the video!
Our values
Team Spirit
Day-To-Day Improvement
Entrepreneurial Mindset
Challenge & Respect
Brand
Claypaky is a world-renowned brand, widely recognized as the provider of choice for the professional high-end entertainment lighting market. With a long-standing reputation for innovation and exceptional customer service, we are the go-to brand discerning professionals in the industry.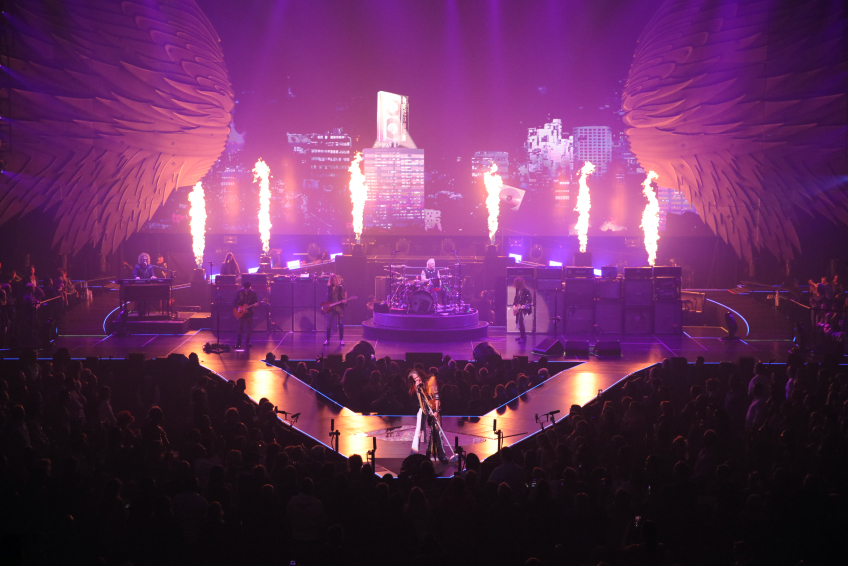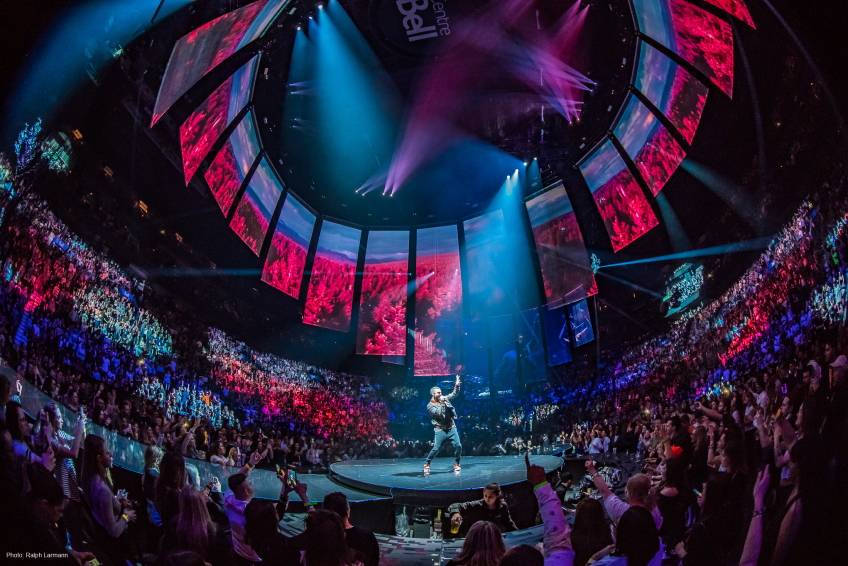 Italian design
Claypaky is an Italian company with R&D, manufacturing and all other functions located in Bergamo where also all our high-end products are designed, engineered and manufactured. We keep increasing our investments into people, processes and new machinery equipment to constantly improve our supply chain with the focus on in-house production of innovative, high end products. Claypaky is truly an international company – with a global supply chain, distribution partners, sales people all around the world we are ready top serve your needs locally. The secrets behind Claypaky's success are – differentiation and stylish Italian design. All the products are designed and include the special "Clay Paky signature", visible at thousands of spectacular events to be staged all over the world.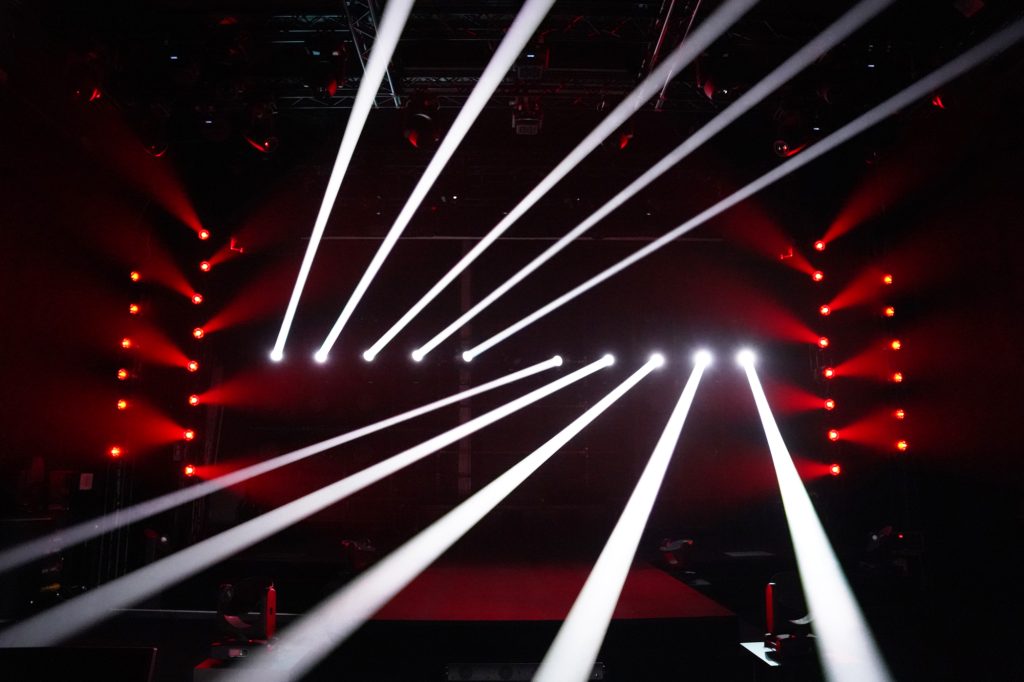 An extensive portfolio
With our exceptional in-house skills, extensive experience in designing remarkable fixtures, and a relentless hunger for innovation, we have the ability to produce truly groundbreaking lighting systems. Our strong customer relationships further ignite our drive to create solutions capable of inspiring and entrancing. Our innovative lighting systems are designed to generate fascinating and exciting light settings, delivering unforgettable entertainment experiences. Every day, we embrace the challenge of developing robust and reliable products that incorporate the latest advancements in technology. Our goal is to provide industry professionals with the best possible tools to unleash their creativity. We pride ourselves on rising to the challenge of meeting even the most demanding requirements with a wide range of products, solutions, and services that cater to the entertainment industry's diverse needs.
Innovation leader
Astroraggi, Super Scan, Sharpy… These are just a few examples of Claypaky's rich tradition as a disruptor and innovator. As longstanding leaders in the entertainment lighting world, we have consistently paved the way, transforming visions into reality via cutting-edge innovation. Building upon this legacy, we continue to pioneer, surprise, and distinguish ourselves in the entertainment lighting market. Our portfolio boasts innovative products like Xtylos, Skylos, Sinfonya, and CloudIO, each enhanced with our proprietary technologies that offer our customers unique benefits that set them apart. Driven by our passion for innovation, we are committed to propelling the industry forward, positioning ourselves at the forefront of lighting innovation.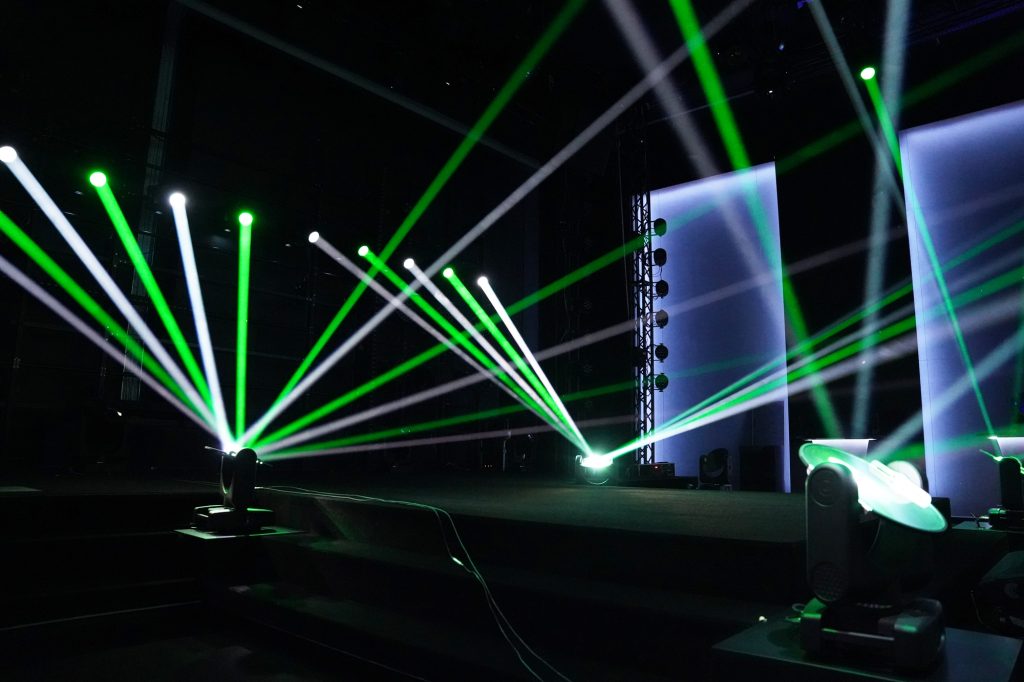 Service and support
Claypaky stands out from the competition by offering not only excellent products but also unparalleled service and support to our customers. We go above and beyond to meet our clients' unique needs, providing in-depth technical analysis, project-specific advice, and on-site or online training. Our commitment extends to our after-sales services, with timely technical assistance and marketing support. At Claypaky, differentiation is at the core of everything we do, starting with ensuring an exceptional customer experience.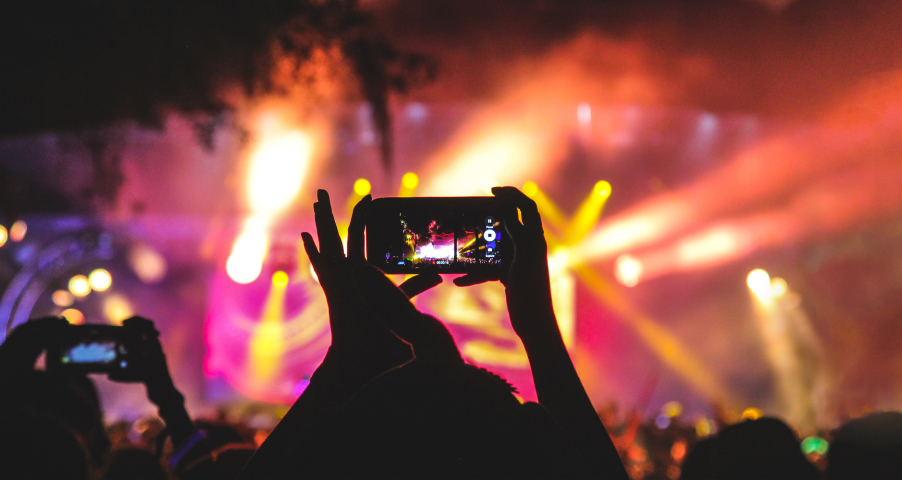 E-Assist
The portal to the world of After Sales and Technical Assistance with a rich database of documents related to all Claypaky products.
E-Assist
The portal to the world of After Sales and Technical Assistance with a rich database of documents related to all Claypaky products.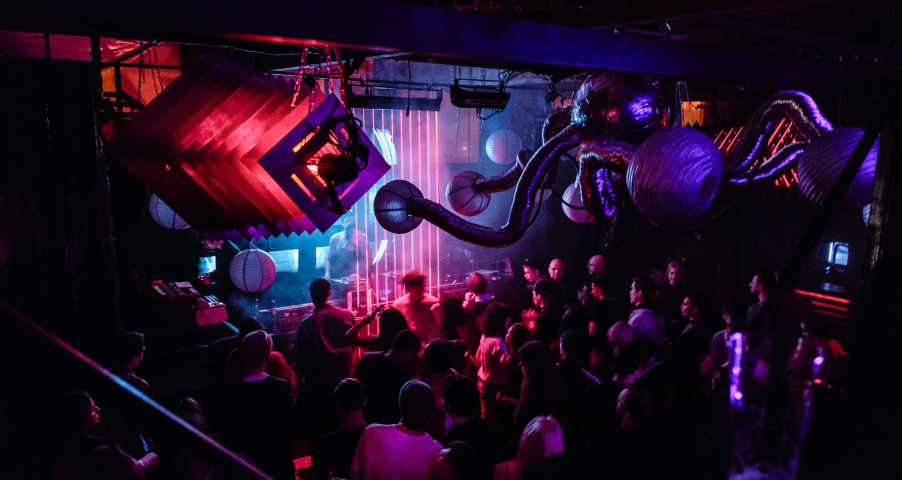 CloudIO
A smart, easy to use, efficient maintenance tool and creative support for the moving head fixtures. This compact IoT device opens up an entire world of information, diagnostics and remote assistance for your fixtures.
CloudIO
A smart, easy to use, efficient maintenance tool and creative support for the moving head fixtures. This compact IoT device opens up an entire world of information, diagnostics and remote assistance for your fixtures.
Certifications
In addition to our ability to continually innovate and extend our product line, Claypaky is notorious for our uncompromising attention to quality. Claypaky has obtained full certification for our management system, encompassing internal processes, product quality, manufacturing, environmental impact, safety, and energy. This comprehensive certification demonstrates our relentless pursuit of excellence across all facets of our operations. Above all, our primary goal is to ensure complete customer satisfaction, offering reliable, long-lasting products. We achieve this through continuous improvement across the board, consistently honing our processes to exceed customer expectations. We take great pride in the steps we have taken to reduce the environmental impact of our production. Environmental responsibility is a top priority, that reaches the highest levels of our organization. We strive for transparency and accountability, ensuring that our commitment to sustainability is shared throughout the company.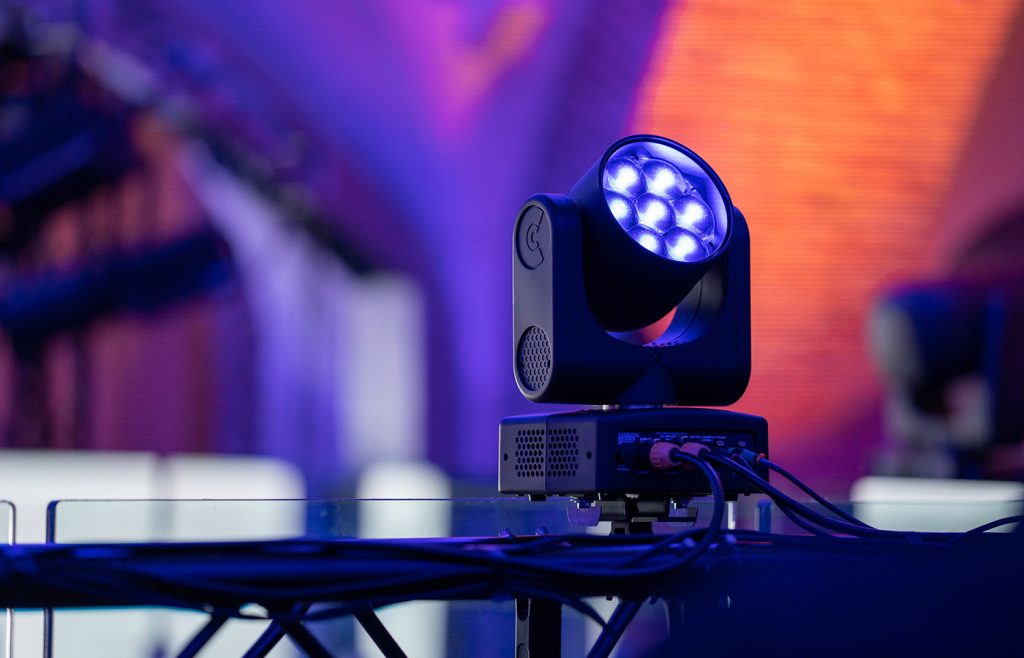 Our certificates
ISO 9001

ISO 9001 is defined as the international standard that specifies requirements for a quality management system (QMS). Organizations use the standard to demonstrate the ability to consistently provide products and services that meet customer and regulatory requirements.

ISO 45001

ISO 45001 is an International Organization for Standardization (ISO) standard for management systems of occupational health and safety (OHS), published in March 2018. The goal of ISO 45001 is the reduction of occupational injuries and diseases, including promoting and protecting physical and mental health.

ISO 14064 – 1

ISO 14064-1 specifies principles and requirements at the organization level for quantification and reporting of greenhouse gas (GHG) emissions and removals. It includes requirements for the design, development, management, reporting and verification of an organization's GHG inventory.

Quality & EHS policy

Claypaky's EHS policy is designed to minimize or eliminate risks associated with exposure to hazardous materials, work-related injuries, and environmental accidents.
Constant Feedback from Lighting Designers
Whether directly or in collaboration with its distribution network, Claypaky is in the regular touch with the lighting designers and lighting specifiers to meet all their needs, expectations and dreams in order to deliver the best solutions and most creative tools into their hands.
Training and Education
We would like to share our knowledge and technical expertise and provide a wide range of onsite or online training courses, individual sessions and product demonstrations in different countries. Improve your product and technical knowledge, develop your maintenance and repair skills or simply contact us to chose your own course on a specific topic and we will customise the training fully to your needs.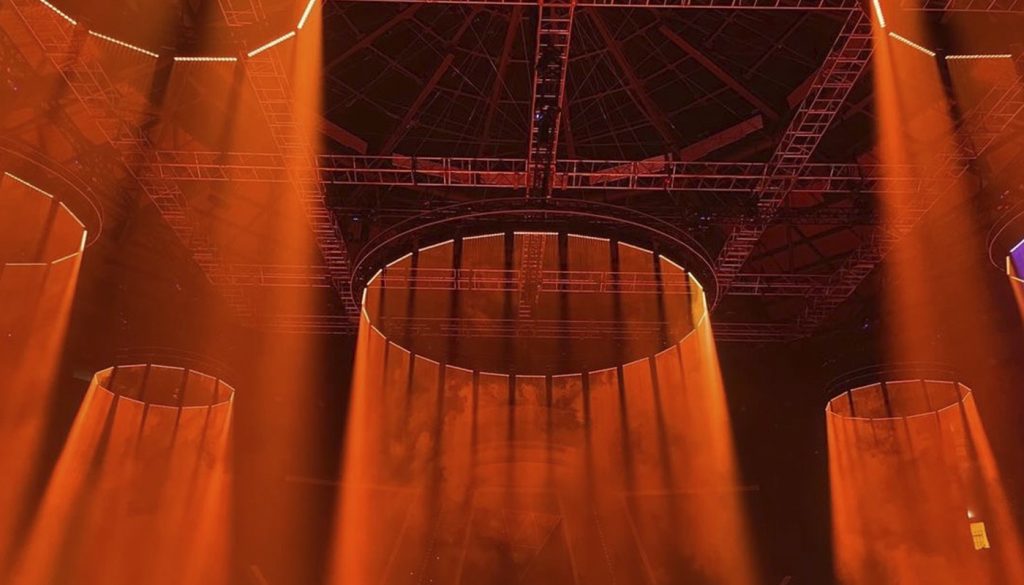 International Presence
Claypaky is an international company with a broad and high-quality global distribution network that, including our own salesforce in the key markets, holds the Claypaky flag all over the world.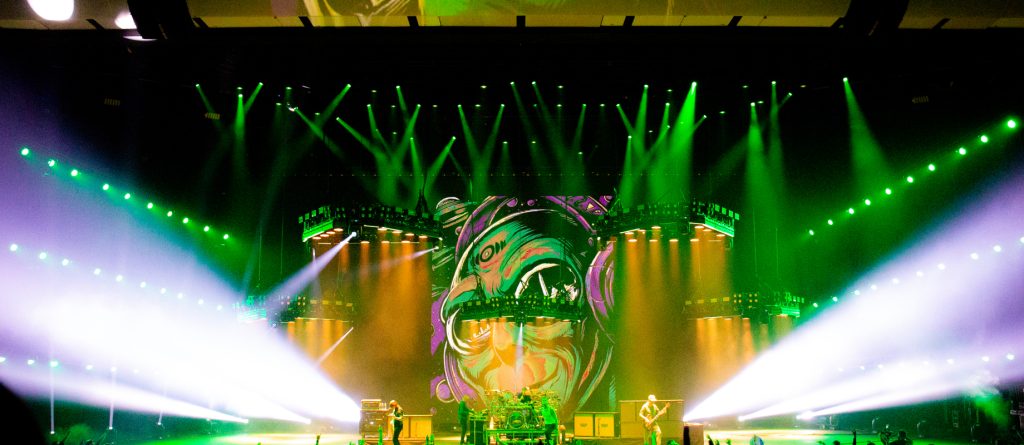 Spotlight on Sustainability
The carbon footprint is the total amount of greenhouse gas emissions related to all the input and output of resources and energy used in the entire lifecycle of our products. As the climate is changing, it is fundamental to reduce the GHG emissions. To be aligned with the global objective of keeping the temperature rise below 1.5 °C, Claypaky has decided to accept this challenge! In our company initiative "CP Green – Spotlight on Sustainability" we have decided to approach the topic of environmental sustainability with even greater focus and in a more systematical way and we are proud to have become the first company in the entertainment lighting industry to receive certification in the carbon inventory management system.