History
Pasquale Quadri was one of the first entrepreneurs to anticipate that the technological evolution would have such important consequences in the future in the show and entertainment world! Since then - innovation and individuality has bean running like a thread through the company DNA.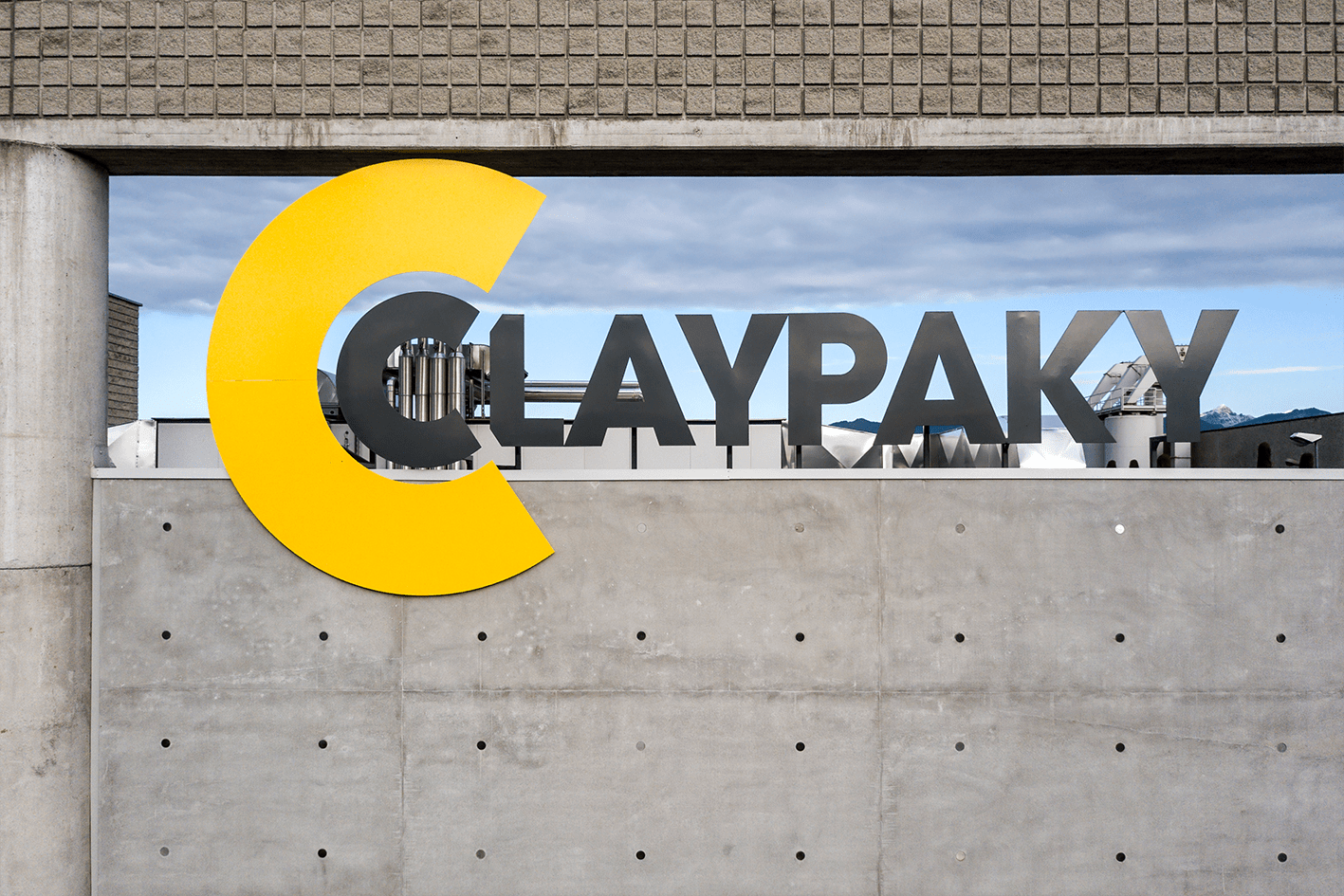 2023
Claypaky achieves key milestone in its "CP Green" sustainability project by gaining ISO 14064-1:2018 certification as the first entertainment lighting company being certified in the carbon inventory management system.
ams OSRAM signs agreement to sell its entertainment lighting business Claypaky to ARRI AG. Headquartered in Munich, Germany, ARRI AG is a leading designer and manufacturer of camera and lighting systems as well as system solutions for the film, broadcast, and media industries, with a worldwide distribution and service network.
Claypaky launches the SKYLOS, an ultra-versatile and weather-resistant fixture, with incredible light output and outstanding construction features: much more than just a classic searchlight.
The AROLLA AQUA is Claypaky's top-of-the-range weather-resistant light. The BUDDYLIGHT is Claypaky's brand new remote followspot system.
---
2022
Claypaky launches SINFONYA PROFILE, a low noise LED based fixture, conceived and developed exclusively for the theater market, featuring several unique features like TONEDOWNTM for a low noise operation (27dB) and ACCUFRAMETM
Adding to the family of the award-winning SHARPY fixtures, Claypaky introduces the SHARPY X FRAME multifunction luminaire.
Claypaky continues to innovate with the new effects lights family: Tambora Linear, Tambora Flash, Volero Batten Aqua were born, and most of all, the VOLERO WAVE, an amazing LED bar that is made up of a system of eight moving heads, producing never-seen-before three-dimensional volumetric projections.
---
2021
The XTYLOS AQUA is the next in the series of laser-based fixtures, IP66 and marine-grade protection rated. New MINI XTYLOS HPE opens opportunities to bring this unique technology where smaller, energy efficient, yet powerful fixtures are required.
---
2020
With its custom designed 1200-Watt white LED engine, the new AROLLA PROFILE HP is one of the most powerful LED Profile moving heads on the market, producing 44,000 lumens.
Powered by sixteen Osram 40W RGBW LEDs, the TAMBORA BATTEN allows dynamic control of each LED for pixel mapping effects.
---
2019
Claypaky launches XTYLOS, a revolutionary, highly innovative, compact beam moving light making use of a tailor-made RGB laser source. The Xtylos is the first moving head light with a laser light source, and this opens up new, surprising prospects for the development of the entire entertainment lighting world.
MINI-B is the smallest LED beam light ever made by Claypaky for the professional market.
CloudIO is the new IoT device which provides technicians with complete diagnostics for Claypaky fixtures.
---
2018
With the AXCOR PROFILE 900, Claypaky has launched a new course in its design research: it is the first Claypaky spotlight to use a LED light source, instead of a traditional discharge lamp.
The new AXCOR 300 family of moving LED fixtures brings Claypaky's no-compromise quality and performance to the broad mid-market.
---
2017
Claypaky launches SCENIUS UNICO, the Powerful Multifunctional Luminaire featuring spot, profile, beam and wash effects in once.
K-EYE HCR is a LEDwash light which provides total control over the quality of all forms of white or colored light. The new HCR technology is an exclusive electronic platform developed by Claypaky in conjunction with Osram
---
2016
Based on a 1400W new Osram discharge lamp, SCENIUS debut on the market with its Matchless Light quality and high CRI values.
SHARBAR is the new advanced moving LED bar with features that transform it into a brand new multi-beam effect light.
---
August 2016
Clay Paky acquires ADB Lighting Technologies, a company specialized in Theatre and TV lighting, creating ADB Stagelight SASU
---
2014
MYTHOS, SUPERSHARPY and STORMY are "The Projectors", featuring the highest brightness and performances in relation to their compactness and nominal power.
---
0ctober 2014
Clay Paky become part of the Osram Group, one of the most important manufactures of light sources in the world
---
2013
B-EYE is one of the most highly innovative LED luminaire ever designed: it incorporates three different operating modes – wash, beam and effect light – without any compromise in quality or light emission.
---
2011
Claypaky comes on the LED market with GLOW-UP, a portable battery powered IP65 uplight, and with A.LEDA, a line of versatile moving head LED-washes.
---
2010
Debut of SHARPY, a radical new concept that stunned the industry and won a string of awards. Using just 189W of power, the tiny Sharpy produces an intense, laser-like beam, bright enough to rival far larger, higher wattage fixtures.
---
2008
Claypaky established a new trend for super-concentrated narrow beams with the launch of the ALPHA BEAM 300, a product followed quickly by the ALPHA BEAM 700 and 1500. The new Beam concept revitalized the moving head market, creating an entirely new category of effects.
---
2006
ALPHA SPOT HPE 1200 and ALPHA WASH 1200 emerge as industry standards.
---
2004
Claypaky launched ALPHA, a series of 575 Watt moving body projectors with unprecedented performance levels. This line included effects projectors ALPHA SPOT HPE, ALPHA SPOT and washlight ALPHA WASH, which all featured optics, zoom, color system and unique special effects.
---
2002
In 2002, Claypaky moved its headquarters to Seriate (Bergamo) in a strategically located industrial complex of 10,000 m² within a total surface area of approximately 33,000 m². And it is here at its new headquarters, that its dedication to quality is superbly manifested, in keeping with the criteria of UNI EN ISO 9001, which Claypaky received that year.
Marked a new generation of color changers: the CP COLOR line covers a range from 150W to 575W, including projectors for theatrical and television use (models for 150, 250 and 400 Watts), a moving body projector (CP COLOR MH) and two IP65 projectors specially designed for outdoor settings: CP COLOR 150-E and CP COLOR 575.
---
2000
In the following years, Claypaky has mainly operated in two areas: further expansion of the professional sector and development of the architectural field. This first market sector witnessed the launch of the revolutionary STAGE PROFILE PLUS SV. It is the first, most complete and sophisticated moving body beam shaper available on the market with an exclusive patented profile system. This product belongs to the SILENT VERSION family, a line of the world's most silent professional moving projectors: STAGE PROFILE 1200 SV, STAGE ZOOM 1200 SV e STAGE COLOR 1200 SV.
---
1999
STAGE LINE, a complete range of 6 moving body projectors using from 300W to 1200W, was introduced in 1999. Its top models, effects projector STAGE ZOOM 1200 and washlight STAGE COLOR 1200, were characterized by unprecedented power and optical precision and soon became benchmark products for major international productions in theatres, TV sets, music tours and many other professional fields.
---
1997
1997 marked the appearance of STAGE SCAN with its endless graphic effects and the Multi Step Zoom. In the same year, Claypaky launched MINI SCAN HPE, which astounded the public with its staggering luminosity and power. 1997 also marked the new DISPLAY LINE, an innovative series of projectors for visual communication, renowned for being versatile, compact, user-friendly and ideal for projecting informative and promotional messages.
---
1994
SUPER SCAN ZOOM made its debut in 1994. It was the first projector with a CMY system, equipped with variable focal length for focusing light beams.
---
1990
In 1990, Claypaky launched SUPER SCAN, for the most professional entertainment settings, and MINI SCAN, the compact scanner.
These were followed in 1992 by the pioneering PIN SCAN, an agile and compact moving body projector.
---
1987
In 1987, Claypaky launched BRILLIANT, forerunner of a new generation of "intelligent" projectors.
This was followed by the clamorous success of GOLDEN SCAN, the intelligent projector acclaimed by the specialized press as "the world's most popular and best-selling projector". Golden Scan's success was further confirmed by GOLDEN SCAN HPE, the succeeding model.
---
1982
Claypaky's history features a number of original, innovative products successfully imitated by other international manufacturers.
Such is the case of ASTRODISCO, presented in 1982 using a single lamp to create dozens of luminous rays.
1983 was the year of Claypaky's ASTRORAGGI, which soon became a "classic" in nightclubs.
---
1976
Pasquale Quadri was one of the first entrepreneurs to anticipate that the technological evolution in lighting would have had an enormous future in the show and entertainment world.
On 28 August 1976 he founded Claypaky and began a long period of research which led to a new generation of unprecedented lighting effects.